Homemade Belgian Waffle Recipe
Last Updated: January 25, 2021
This Homemade Belgian Waffle recipe is perfect for making tender, crispy, and savory waffles at home. They are crisp and golden from outside while fluffy and light from inside.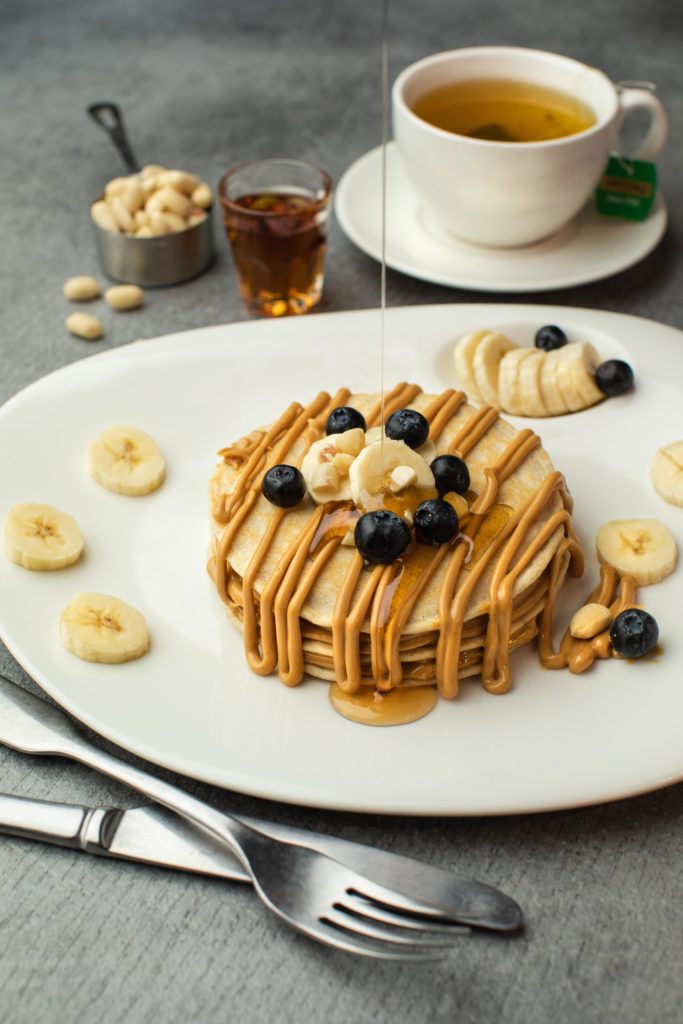 No doubt waffles are becoming popular day by day. Because of their crispy exterior with a delicious fluffy interior, they are now breakfast and brunch staple. After delicious smoothies, the other stuff I am currently obsessed with is Belgian waffles. I cannot think to start my weekend without these delightful waffles stuffed with butter, maple syrup, and fresh fruits. From last year I didn't remember any weekend that I have sprung without these crispy waffles.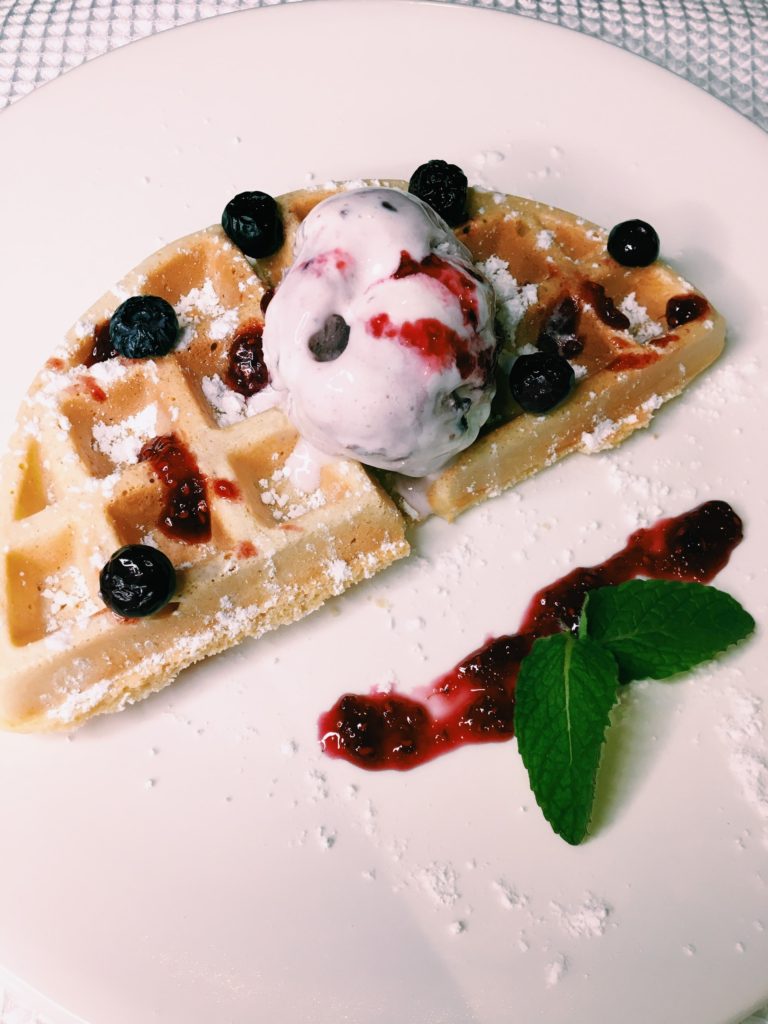 They are so delicious and tasty that I can't stop me craving them. All the days I wait for the weekend to make these yummy waffles. Another exciting thing about waffles is you can freeze them to use around the week. Hence, if you are a busy person who didn't have time to make breakfast, usually prefer to eat outside or skipping breakfast at all; you can freeze them and get delicious breakfast within few seconds. Hence, Try this delicious recipe to get delightful crispy waffles at home.
Preparation Time: 15 minutes
Cooking Time: 20 minutes
Servings:  8
Ingredients
2 Cups Milk
2 ¼ Cups All Purpose Flour
½ tbsp. Salt
3 tbsp. Sugar
1 tbsp. Baking Powder
2 Eggs
1 tbsp. Cinnamon
½ Cup Oil
1 tbsp. Vanilla Extract
Sliced fresh strawberries or syrup
1 cup butter
Instruction
In a bowl, whisk together Cinnamon, Flour, baking powder, sugar, and salt to make the dry mixture.
In a second bowl, beat butter, milk, egg yolk, vegetable oil and vanilla extract.
Dabble the egg yolk mixture into the dry one and whisk it with a beater till it becomes smooth and stiff.
Grab a third bowl and whisk the egg white with a beater until it forms stiff peaks.
Fold the batter into egg white, be careful not to over beat the batter.
Preheat and spray your Belgian waffle maker with non-stick cooking spray. Pour the batter on the maker iron and cook on medium-high heat for 5-10 minutes.
Serves with delicious maple syrup, butter, fruit, powdered sugar, or strawberries topping.
Tips for Delicious and Crispy Belgian waffles
Always try to use melted butter in the batter and waffle iron for a great buttery texture.
Try to use whole milk in the batter.
Make sure to preheat the waffle iron and spray it with a non-stick cooking spray to prevent your waffles get stick to the surface.
Do not transfer the waffle straight to the plate after cooking; it traps steam underneath them, which results in softening the waffle. Instead, transfer them to the oven to get further crisp and keep warm.
Frequently Asked Questions
Which waffle iron is perfect for making Belgian waffles at home?
Check out our guide to best waffle maker.
How to keep Belgian waffles warm?
To keep the waffle warm, transfer them to the oven at 200 degrees for about 20 minutes. It not only keeps your waffles warm but also adds crispiness.
Can you freeze Belgian Waffles?
Yes, you can freeze them in the freezer for up to a week and a month. Simply put them in an air tight bag and place them in the freezer. Although, make sure to remove air as much as possible and don't flatten the waffle.
How to reheat frozen waffles?
Grab one waffle from the freezer and place it in the microwave for 30 seconds or till it gets warm and crispy. For an added crispiness and more buttery flavor, try to brush with butter and then place in the oven. Moreover, you can also warm them on a toaster at a waffle setting, but it depends on your choice.