Smoothies are such a tasty way to pick up a ton of nutrients. These creamy colored drinks are full of energy, joy, and happiness. Currently, I am obsessed with smoothies. Even I don't think to start my days without these vibrant and delicious smoothies. For me, it is the kick to start my day. No matter the weather, I always like to take the extra jolt of happiness from my favorite smoothie. Each creamy sip drives me robust and energetic for the whole day.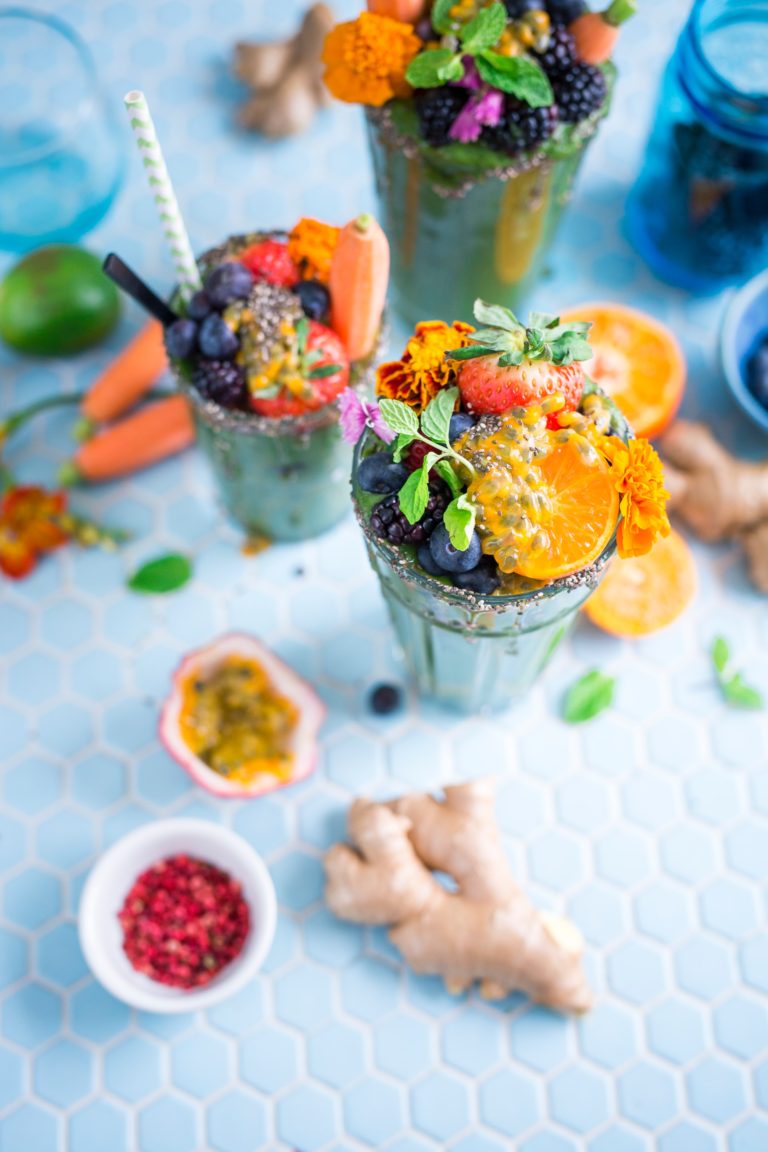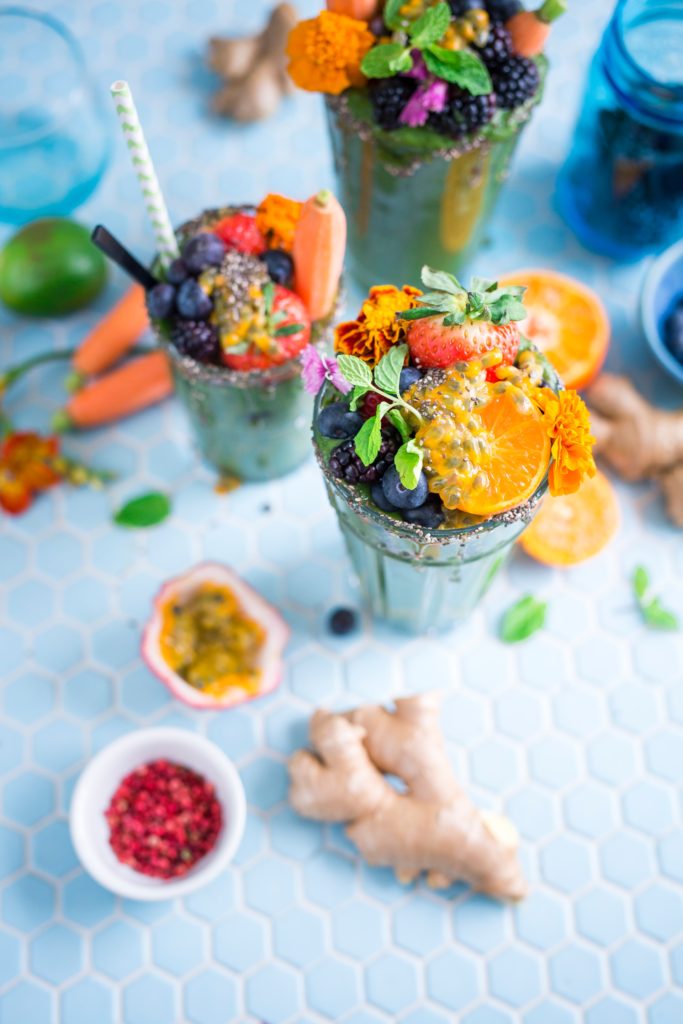 And this article will discuss the five best highly nutrient smoothies you can make in your blender. These smoothies are an excellent addition to your breakfast table. They are super easy and fast to make, an ideal replacement for unhygienic energy drinks. With these simple and easy recipes, you can gain tons of nutrients without getting fat.
1. Chocolate Peanut Butter Smoothie
If you are in the habit of starting the morning with a smoothie. Then, this creamy, delicious, and healthier Chocolate peanut butter smoothie is the best choice you ever have. Besides, this mouth watered smoothie comes together in just a few minutes with 8.5-12.5g of proteins as its ingredients contain banana, greek yogurt, and peanut butter.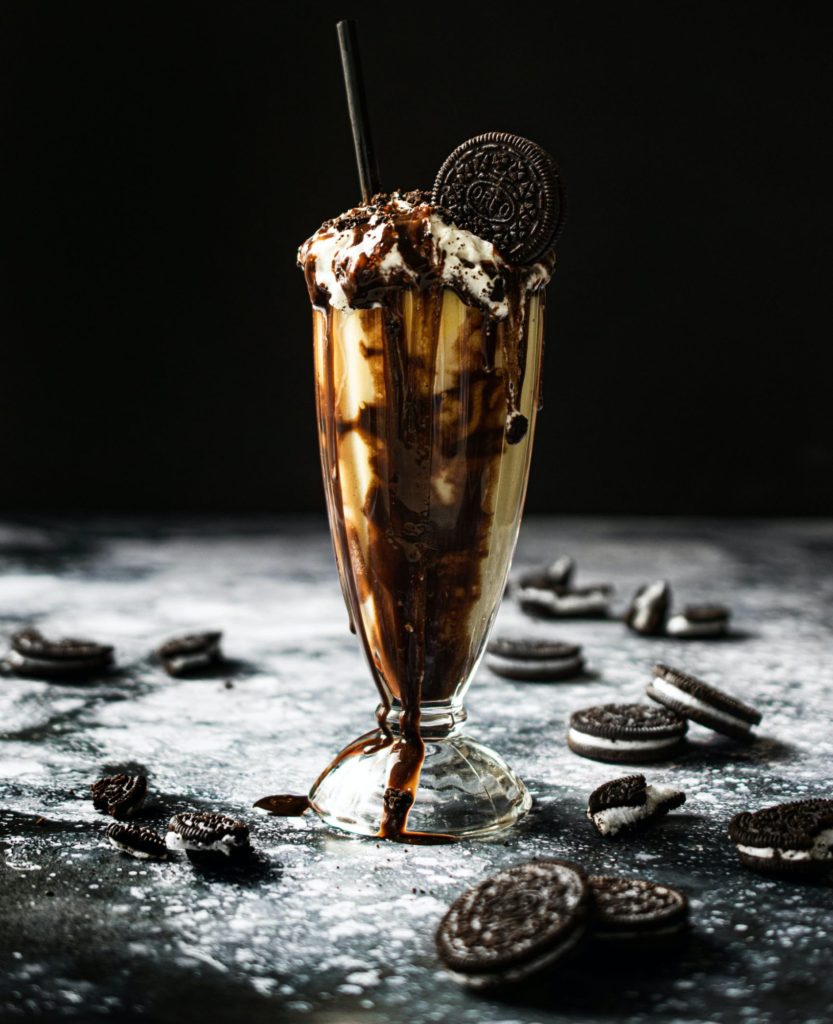 I suggested using frozen bananas because frozen bananas help to thicken your smoothie without losing the flavor. Furthermore, too much ice watered down your smoothie and destroyed the original taste. Moreover, I recommend using greek yogurt as it contains lower sugar than other yogurts but has a lot of protein.
Ingredients
1/2 tbsp. honey
1/2tbsp. unsweetened coca powder
1/2 cup milk
1 1/2 tbsp. peanut butter
6 oz. Chobani 0% Greek yogurt (or 2%, flavored or unflavored)
1 banana
1 cup of ice cubes
Instructions
Splash all the ingredients in the blender in the order listed, and secure the lid.
Blend the ingredient on high speed until thick and smooth, stop and stir down the blender's sides a few times.
Pour smoothie into a glass, sprinkle with 1 teaspoon of chocolate syrup and enjoy.
2. Fiber One® Strawberry Smoothie
Are you looking for a delicious fiber boost? Then this Fiber One® Strawberry smoothie is the best one. Whether to use in the morning or anytime, this lightened-up smoothie has cereal fibers to keep you full longer. It is one of my most favorite smoothie on the list. I always use to drink this delicious kale smoothie three days a week. It helps me a lot in reducing weight. Because, It has a good mix of fiber, high protein, and nutrients, which helps me feel fuller for a long and ultimately reduces my desire to eat unhealthy, fatty food. So if you want to lose weight, it will help you for sure.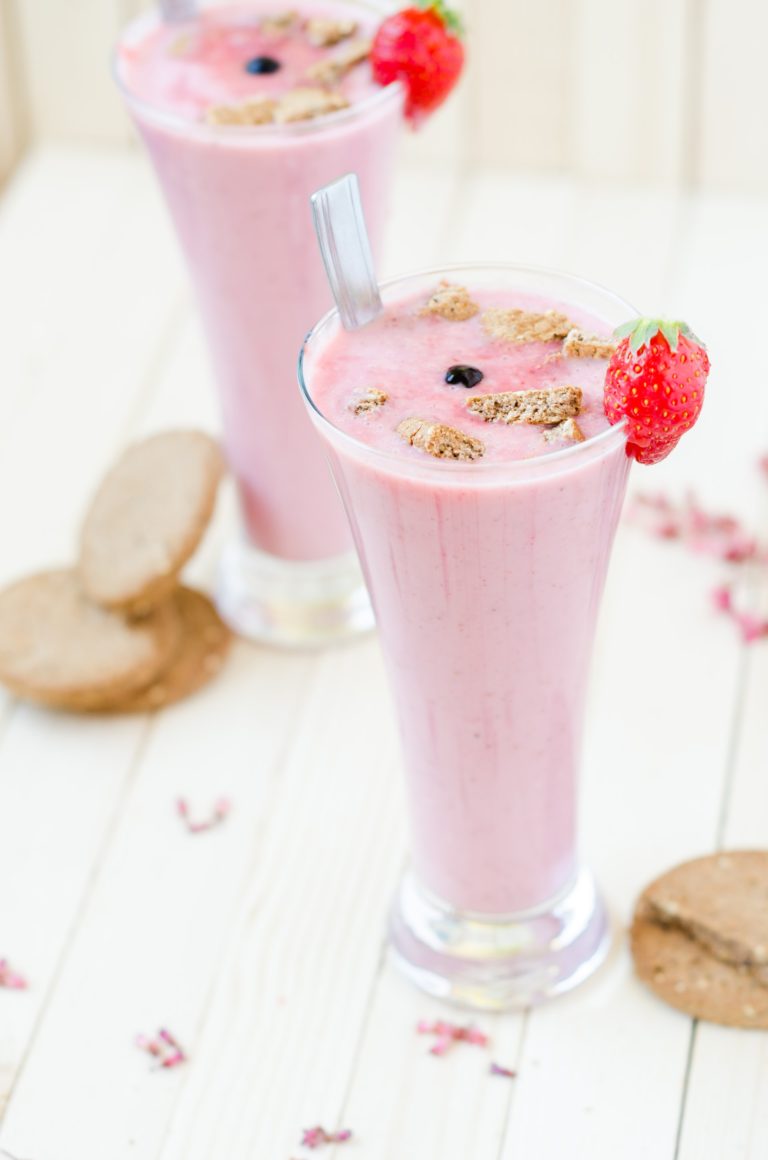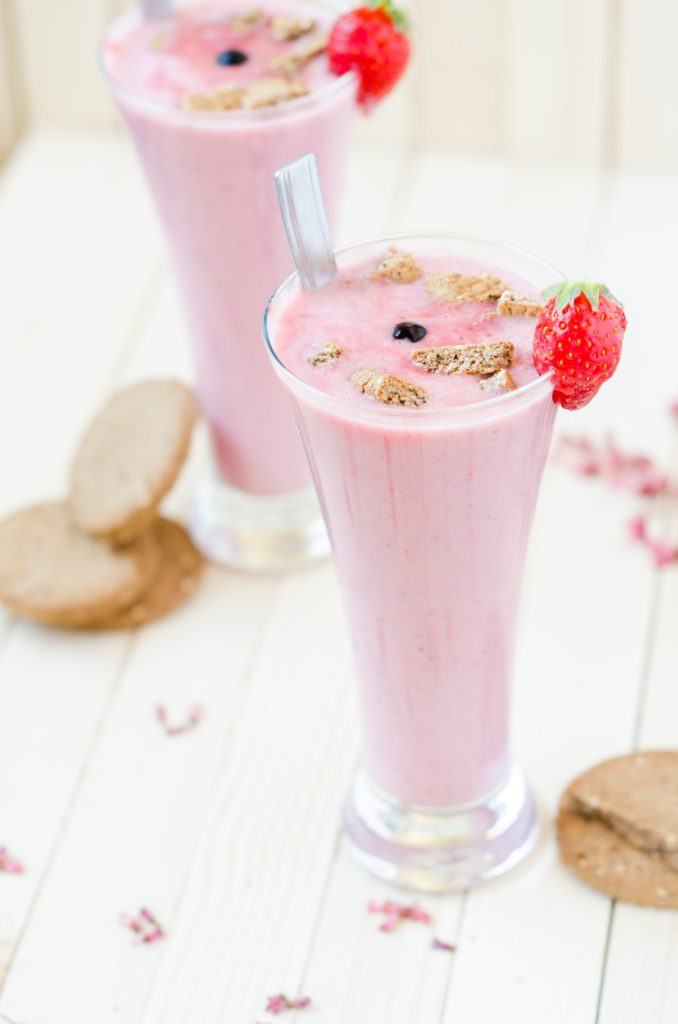 Ingredients
1 6 oz container Original 99% Fat-Free yogurt
1 cup Fiber One bran cereal (crushed)
Fresh strawberries halved 1 cup or 1 cup raspberries
1 1/2 cup skim milk
1 banana, frozen, sliced
Instruction
Splash the ingredients into the blender and blend on high speed for 10 seconds.
Stop, Scrap down the sides of the blender, and then blend until smooth.
Pour into glasses and serve immediately.
3. Pina Colada Smoothie
This delicious and healthy smoothie is made up of pineapple, coconut milk, banana, yogurt, and honey. It tastes like a classic tropical cocktail. Drink and Transport yourself to heaven with this delicious pina colada that requires only 5 ingredients and 10 minutes. First time I discovered this vibrant smoothie when I was sick. I have a sour throat, was not able to eat. Then my mother made this excellent smoothie, and surprisingly it was super delicious. I loved it and asked for it again and again. It was a pleasant and fantastic addition to my delicious smoothies list. I am proud to have known this smoothie.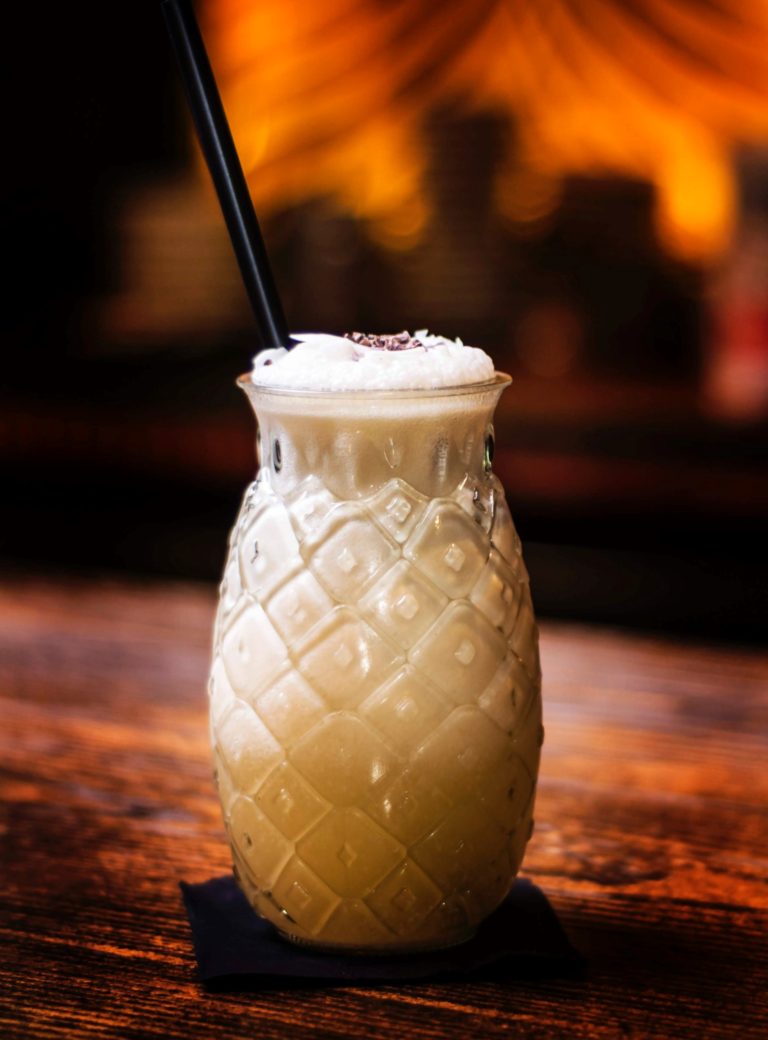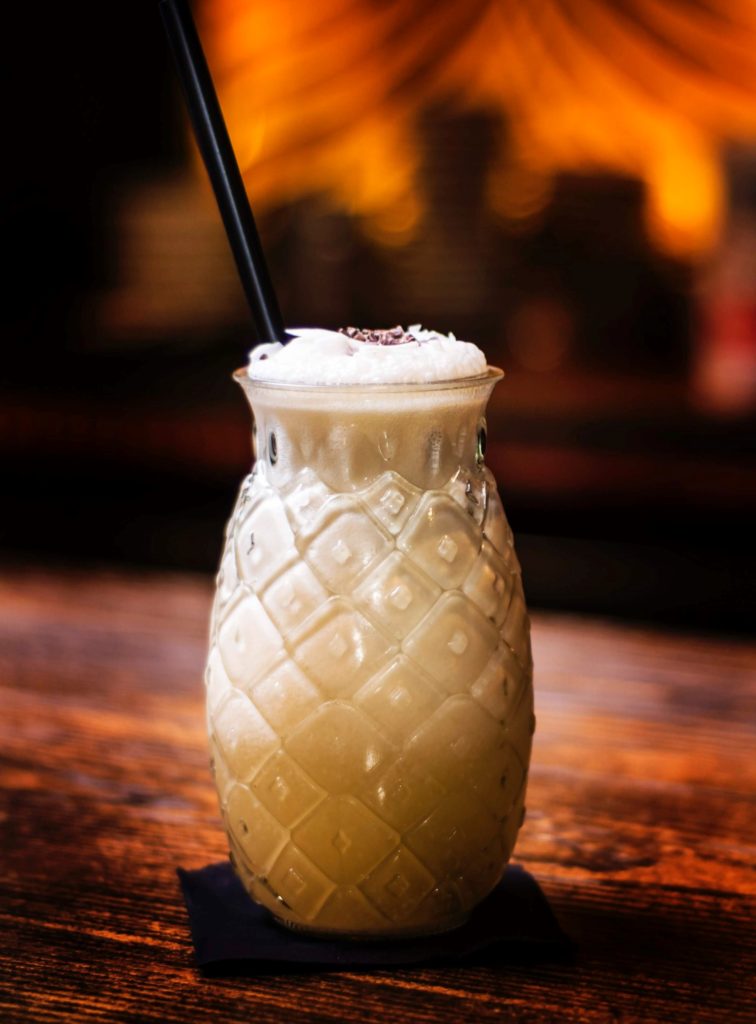 Ingredients
1 cup fresh pineapple chunks
1 cup unsweetened coconut milk
2 teaspoon honey
1 banana
1/4 cup ice cubes
Pineapple wedges for garnishing
Instruction
In a blender, pour coconut milk, pineapple chunks, banana, ice cubes, and honey.
Blend until smooth.
Pour into 2 glasses, garnish with pineapple wedges and enjoy.
4. Kale smoothie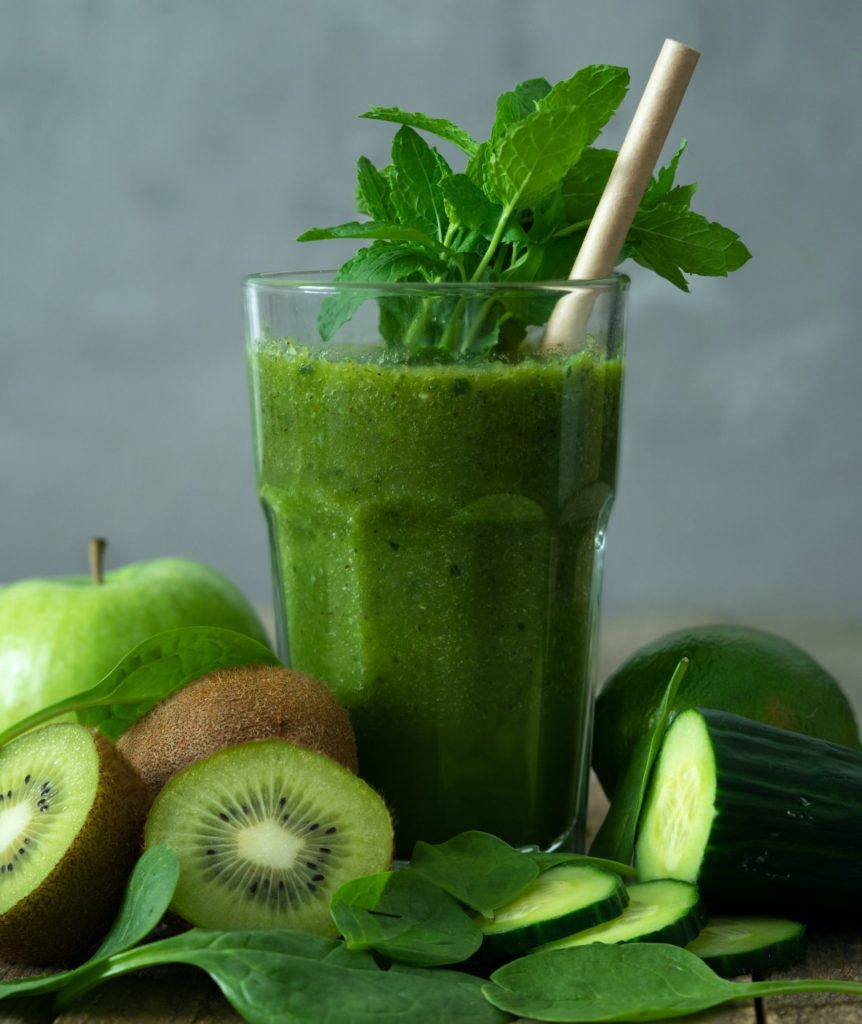 Kale is a powerful antioxidant with anti-inflammatory properties, low in calories, and helpful for autoimmune and arthritis. This delicious kale smoothie is full of plenty of proteins and fiber, which helps to lose weight. Also, it is an excellent alternative to many sugary drinks with high calories. So, if you want to lose pick up this healthy and vibrant smoothie instead of high-calories sugary drink that helps to gain weight.
Ingredients
2 handfuls kale
½ avocado
½ lime juice
Large handful of frozen pineapple chunks
1 tbsp. cashew nuts
medium-sized chunk ginger
1 banana, optional
Instruction
Tip all the ingredients in a blender, add a large splash of water, and blend until smooth.
Pour some extra water if it's too consistent.
Pour in a glass and serve.
5. Raspberry and apple smoothie
Whip up your breakfast with this vibrant, healthy, and delicious smoothies. The excellent combo of raspberry and apple in milk and yogurt will mesmerize with its dazzling look, just like a rainbow in the wet sky. And each creamy sip is packed with flavor and energy boost to give you an extra jolt to start the day.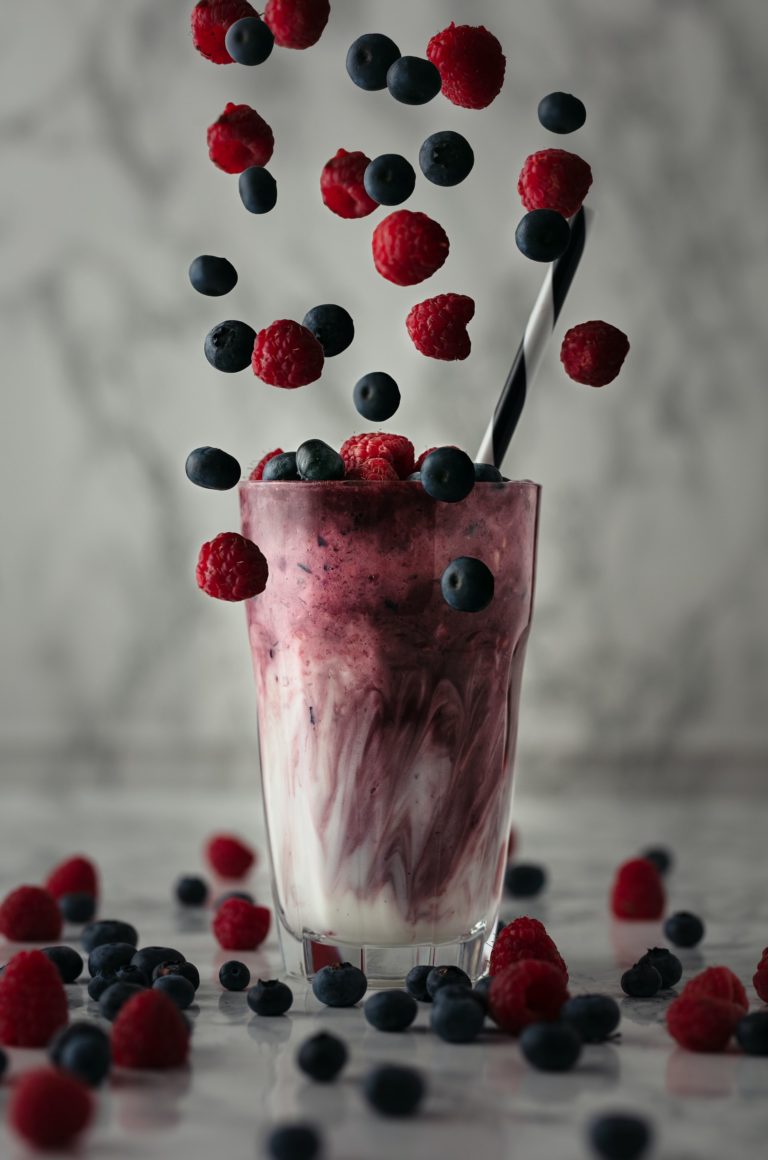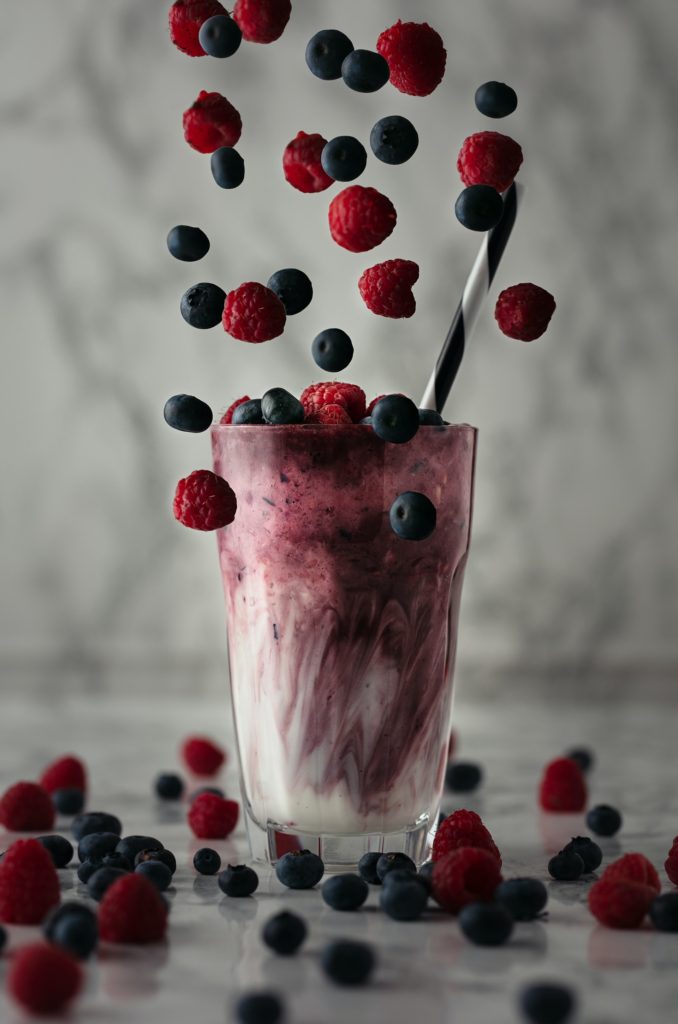 Ingredients
2 apples, cored
150ml natural yogurt
2 tbsps. porridge oats
150g frozen raspberries
1/2 lemon juice
100ml milk
Raspberry wedges for garnishing
Instruction
Blend all the ingredients in the blender, wait until smooth.
Add extra 50ml milk or water if it's too thick.
Pour into the glass, garnish with raspberry and serve.
The Bottom Line:
As you have seen smoothies contain tons of nutrients with high proteins. With this healthy breakfast smoothies you can gain enough energy, so you can satisfied till the lunch. Let's start your day with these healthy and delicious smoothies and add extra scoop of flavor and energy to your body.