Air fryers are one of the best technological gifts given to us. Air fryers come in various sizes and shapes. Some models even have multiple settings, some of which are better than others. Which ones should you get? If you want to choose the best model, consider the essential features.
Air fryer vs pressure cooker, which one is the best for heavy usage?
Regarding best air fry recipes, we take things very seriously. That's why there are millions of recipes on the internet, but we always look for ones that are truly worthy of our air-frying energy. So, what can you cook that must be simple, healthy, and super delicious?
From all-around chicken recipes for snacks and desserts, we share the most simple and versatile air fryer recipes.
Air Fryer Fried Chicken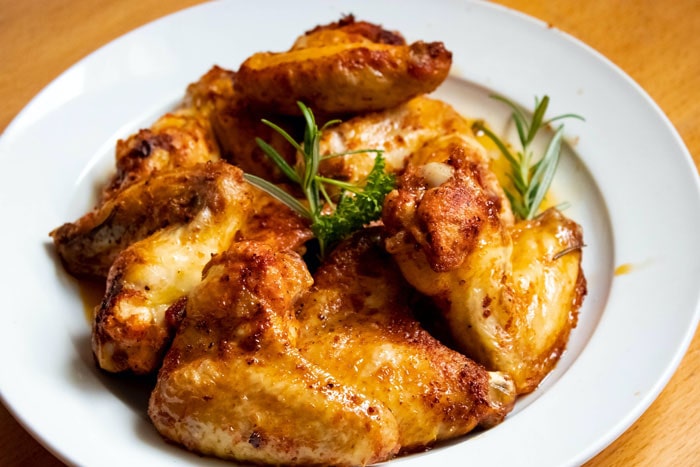 Since chicken is table-pleaser among all generations and provides nutrient benefits such as 9 essential amino acids. So, we decided to start with an air fryer fried chicken recipe that is easy to make, and you can serve them as snacks. [1]
Many chicken recipes need to adapt better when it comes to the air fryer, but fried chicken works very well. Let's try and see if it is worth it! Ingredients: Fryer chicken, Kosher salt, ground black pepper, Buttermilk, flour, egg, garlic powder, olive oil spray, paprika, season salt (such as Lawry's).
How to make Air fryer fried chicken
1. To start, season the chicken with salt and pepper, then take a bowl, add Buttermilk and eggs, and whisk. Now put the chicken pieces in a bowl that they should cover with Buttermilk. Then put it aside for at least one hour or may overnight.
2-.Take another bowl and stir flour, salt, pepper, garlic powder, and paprika to prepare the breading mixture. Remove chicken pieces from the Buttermilk, dislodge any excess, and then dip in the mixture and coat well. Then transfer the breaded chicken piece to a separate clean plate.
3. Spray the chicken pieces lightly with spray oil and a basket of the air fryer with nonstick spray. Now place the basket in the air fryer and set it to 350°F. After cooking for 14 minutes, flip the fried chicken and spray lightly with oil on the bottom side of the chicken and again cook for 10 to 14 minutes, until dark meat reaches 175°F and white meat reaches 165°F.
During the air frying process, when you pull out the chicken and catch sight of any dry flour spots on the chicken, then you must spray those spots with oil. If breading has no oil to hydrate, it will never crisp. It will just burn.
4. Once done, transfer the fried chicken to the plate a few minutes before serving. Now serve crispy and delicious fried chicken with salad, mashed potatoes, or your favorite sauce.
Air Fryer Chicken Breast
Are you looking for a healthier way to cook chicken breast without sacrificing taste? If yes, then you should try air frying. However, there are many chicken breast recipes, such as crunchy garlic chicken,harissa-spiced chicken, and much more.
But Air frying is a quick and convenient way to cook food at home. In addition to being healthier, it also saves time and energy. This method requires no deep frying, so you don't have to worry about splattering grease everywhere. [2]
Ingredients: Chicken breasts, olive oil, Italian seasoning, garlic powder, paprika, salt, pepper, Brussels sprouts(optional).
How to make Air fryer chicken breast
1. To make chicken breast, pound the chicken in a and season with salt, and place chicken in the refrigerator for at least 35 minutes
2. Take a bowl and stir together paprika, garlic powder, black pepper, Italian seasoning, and salt to prepare a spice mixture.
3. Now coat each chicken breast in the oil and scatter the spice mixture. Meanwhile, spray the basket of the air fryer with nonstick spray.
4. Place chicken breast in a basket of air fryers and cook at 370°F for 6 minutes.
5. Flip the chicken to the other side and cook for more than 3 to 8 minutes after done, serve with rice or salad.
Looking for beef pressure cooker recipes? We've shared some great recipes you should try.
Air Fryer Brussels Sprouts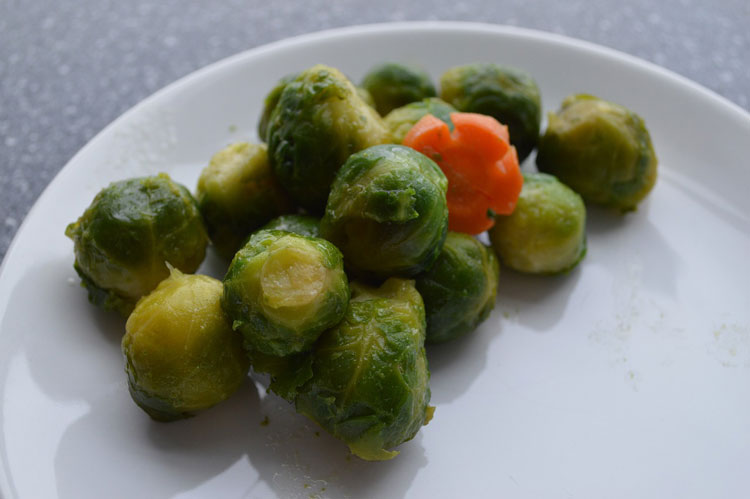 Brussels sprouts are delicious, nutritious, and versatile. They go well with almost anything from burgers to pasta. You may have many moments when you tasted Brussels sprouts, blending into pancake batters and smoothies, crackers, and all of them would have impacted you in one way or another. That's why I decided to add it to the best air fryer recipes.
If you love brussels sprouts, then you should definitely try air frying them. This method gives them crispy outside and tender inside and allows you to cook food without grease.
Ingredients: Brussels sprouts, olive oil, Kosher salt, ground black pepper, pinch crushed red pepper (optional).
How to make Air fryer brussels sprouts
1. Start pruning the tough stems off every brussels sprout and removing yellowing outer leaves. Now cut the brussel sprout in half through the stem and core. Transfer the brussel sprout to a bowl with the hottest temperature water, not boiling water, and cover it. Let the brussel sprout soak for at least 15 minutes to lessen the bitterness and trap some moisture between leaves during frying, which turns to steam and makes the sprouts tender.
2. Preheat the fryer to 375°F. Transfer the soaked Brussels sprouts to a colander to remove moisture outside the sprouts, and place the bustle sprouts in a bowl.
3. Take another bowl and add spices such as olive oil, salt, pepper, and a pinch of crushed red pepper. Now toss the Brussels sprouts with spice mix until well coated.
4. Put the Brussels sprouts in an air fryer basket, then cook at 375°F for about 12 minutes. Make sure sprouts are tender, and outside leaves are golden brown and crisp before tossing halfway.
5. Serve the Brussels sprout on a plate while crispy with your favorite sauce.