Rice cookers have become an indispensable kitchen appliance for many households worldwide. Not only are they convenient and easy to use, but they also open up a world of possibilities when it comes to cooking different types of rice dishes. From classic recipes like fluffy white rice and fragrant jasmine rice to more complex creations like creamy risottos and savory rice casseroles, the rice cooker can do it all. In this article, we will explore the versatility of rice cooker recipes and provide you with a variety of delicious and satisfying dishes to try at home.
So, whether you're a busy parent looking for quick and easy meal ideas, a college student on a budget, or a foodie looking to experiment with new flavors, our collection of rice cooker recipes is sure to impress. [1]
So, let's get cooking!
1. Easy Chicken Rice in Rice Cooker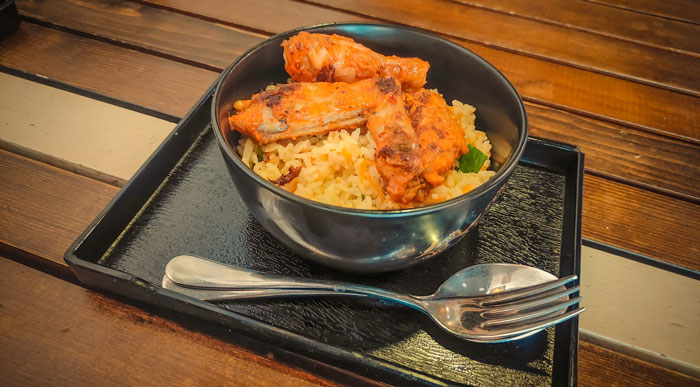 If you're searching for a hearty and flavorful meal that's easy to prepare, look no further than this delicious chicken and rice recipe cooked in a rice cooker. With tender chicken, fragrant spices, and fluffy rice, this dish is sure to satisfy your taste buds and leave you feeling satisfied. Plus, the convenience of cooking it all in one pot makes cleanup a breeze.
It is the perfect dish for a cozy night in or for entertaining guests. Whether you're a beginner cook or an experienced home chef, this recipe is sure to impress with its delicious flavors and comforting texture. The aroma of the spices will fill your kitchen, making it a warm and welcoming space for family and friends.
Ingredients
1 lb boneless, skinless chicken thighs, cut into bite-sized pieces
1 cup long-grain white rice
1 1/2 cups chicken broth
1/2 onion, diced
2 cloves garlic, minced
1 tsp ground cumin
1 tsp smoked paprika
1/2 tsp ground turmeric
Salt and pepper, to taste
How to make Chicken Rice in Rice Cooker?
In the rice cooker, combine the rice, chicken broth, onion, garlic, cumin, paprika, turmeric, salt, and pepper. Stir to combine.
Add the chicken pieces to the rice mixture and stir gently to coat the chicken in the spice mixture.
Close the rice cooker and press the "cook" button.
Allow the rice cooker to complete the cooking cycle (usually about 20-25 minutes).
Once the cooking cycle is complete, let the rice cooker sit for an additional 10 minutes to allow the rice to absorb any remaining liquid.
Fluff the rice with a fork and serve hot. Enjoy!
Rice Cooker Recipes Indian Vegetable Biryani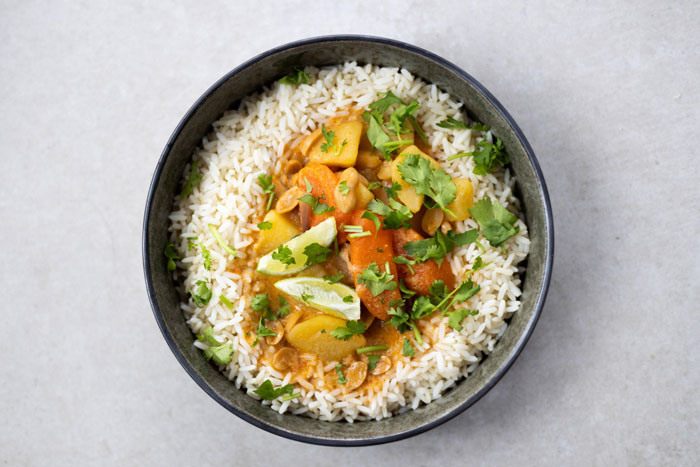 If you're a fan of Indian cuisine, you'll be delighted to know that a rice cooker can be your best friend when it comes to cooking authentic Indian dishes. From fragrant biryanis to creamy curries, the rice cooker can handle it all, making meal prep a breeze. The best part is that the rice cooker saves time and ensures perfectly cooked rice every time.
Indian cuisine is known for its use of spices, and the rice cooker can help infuse those spices into your dishes, enhancing the flavors and aromas. One popular Indian rice cooker recipe is the classic vegetable biryani. This vegetarian dish is packed with aromatic spices, colorful vegetables, and fluffy basmati rice, making it a flavorful and satisfying meal. Here's how to make it:
Ingredients
2 cups basmati rice, rinsed and soaked for 30 minutes
2 cups water
1 cup mixed vegetables (carrots, peas, green beans, potatoes, cauliflower)
1 onion, thinly sliced
1 tsp ginger paste
1 tsp garlic paste
1 tsp cumin seeds
1 tsp coriander powder
1 tsp garam masala
1/2 tsp turmeric powder
2 bay leaves
2 green cardamom pods
2 cloves
1 cinnamon stick
Salt, to taste
2 tbsp oil or ghee
How to Make Vegetable Biryani in a Rice Cooker?
In a rice cooker, add the soaked rice, water, and salt. Close the lid and cook the rice in the "white rice" setting. Once done, fluff the rice with a fork and set aside.
In a pan, heat the oil or ghee over medium heat. Add the cumin seeds, bay leaves, cardamom pods, cloves, and cinnamon sticks. Fry for a few seconds until fragrant.
Add the sliced onions and sauté until they turn translucent. Add the ginger and garlic paste and sauté for a minute until the raw smell disappears.
Add the mixed vegetables and stir well. Add the coriander powder, turmeric powder, garam masala, and salt. Mix well and cook for a few minutes until the vegetables are cooked but still retain their crunch.
Layer the cooked rice over the vegetable mixture in the pan. Cover the pan with a tight-fitting lid and let it cook on low heat for 10-15 minutes.
Once done, switch off the heat and let the biryani rest for 10 minutes. Fluff the rice with a fork and serve hot with raita or plain yogurt. Enjoy your delicious homemade vegetable biryani!
Steamed Dumplings Rice Cooker Recipe
While the name might suggest that a rice cooker is only meant for cooking rice, it can actually be used for a variety of rice cooker recipes without rice. One such recipe is steamed dumplings. With a rice cooker, preparing these delicious bite-sized parcels has never been easier.
Not only does a rice cooker offer a convenient and hassle-free cooking method, it also ensures that your dumplings are cooked to perfection every time. Plus, you don't even need a special steaming basket or pot to make them. In this recipe, we will show you how to make steamed dumplings in a rice cooker, using just a heat-proof dish that fits inside the cooker. [2]
Ingredients
How to make Steamed Dumplings in a Rice Cooker?
Place the dumplings in a heat-proof dish that fits inside the rice cooker.
Pour water into the rice cooker pot until it reaches the minimum level.
Place the dish with the dumplings inside the rice cooker and close the lid.
Set the rice cooker to the "steam" setting and let it cook for about 10-15 minutes, or until the dumplings are cooked through.
Final Verdict
In conclusion, a rice cooker is a versatile appliance and can make your cooking process a lot easier and effortless. It is a miracle for busy parents, students, and workers who are looking for quick and convenient meal solutions. Whether you're cooking rice, chicken, or steamed dumplings, a rice cooker is a reliable and efficient way to get the job done.
And with so many delicious rice cooker recipes chicken and beyond, the possibilities are endless. Above are some of the most popular and easy rice cooker recipes that everyone would love to try. So why not give them a shot and see how much easier and more enjoyable cooking can be with the help of your trusty rice cooker?